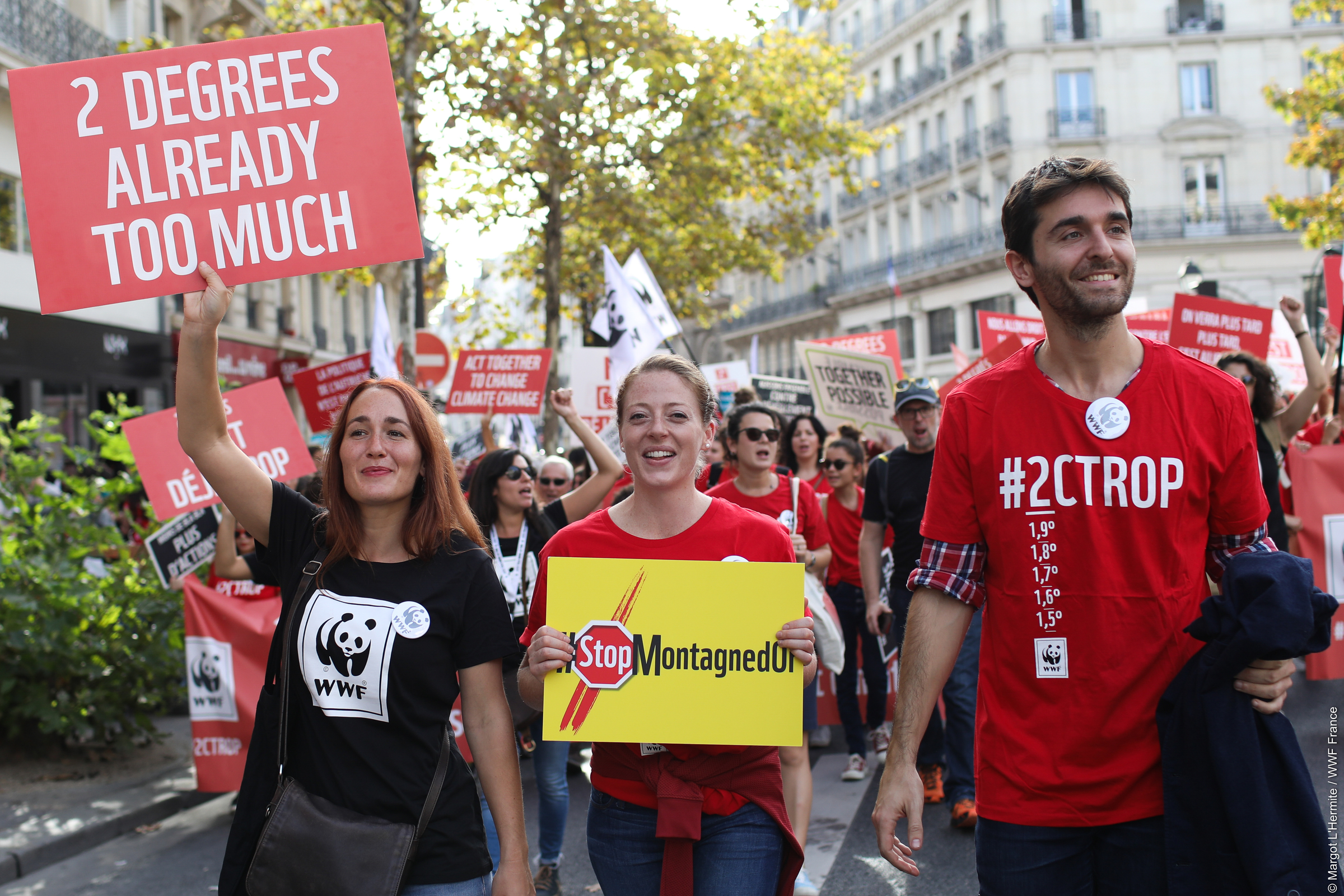 Earth Hour, the world's largest grassroots movement for the environment, is set to once again unite millions of people around the world to show their commitment to the planet. As global biodiversity declines at an unprecedented rate, coupled with the ever-present challenge of climate change, Earth Hour 2019 will focus its efforts on raising awareness and inspiring action on conserving nature and biodiversity.
This year is set to be another important moment for Earth Hour, with more than 180 countries and territories coming together to highlight and invite action on the environmental issues that are most relevant to them. Let's take a look at how Earth Hour is helping to drive environmental awareness and action in countries around the world.
France: Going Green with Tech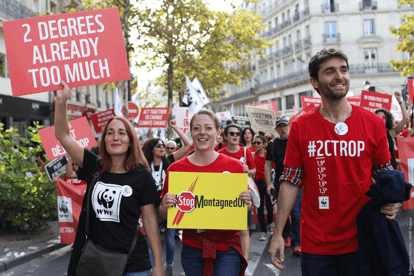 (Photo Credit: © Margot L'hermite / WWF-France)
For this year's Earth Hour, France is taking personal sustainability to the next level with their new mobile app WAG (We Act For Good). WAG serves to remind people to make their daily tasks more sustainable and to live greener. WWF-France is also switching off the lights of the country's iconic landmark the Eiffel Tower, as well as 200 monuments in Paris and cities around the country and overseas (Nouméa in New Caledonia and Cayenne in French Guiana).

Brazil: Stars in their eyes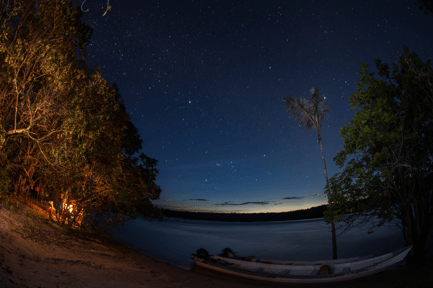 (Photo Credit: © Zig Koch / WWF)
With the lights turned off during Earth Hour, the stars appear brighter! WWF-Brazil is partnering with the Scouts for Earth Hour 2019 to mobilize thousands of people nationwide in National Parks to #Connect2Earth by stargazing and observing nature that often get forgotten in everyday life.
Colombia, Peru & Mexico: Photobombing nature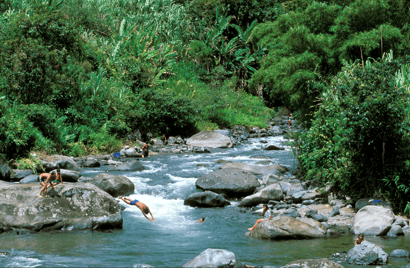 (Photo Credit: © Pablo Corral / WWF)
Latin American countries Colombia, Peru, and Mexico are coming together to #Connect2Earth by creating a digital platform that allows people to learn about the values of nature and how to connect to it. The regional campaign will call on people to share photos of their favourite experiences in nature on the digital platform and we cannot wait to see all the selfies!
Finland: Green diet for a green Earth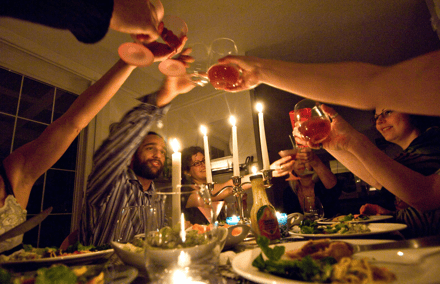 (Photo Credit: © Jeremiah Armstrong / WWF-Canada)
Finland has made great strides in encouraging people to eat green. The food we eat impacts the environment, biodiversity and climate. Meat and dairy are significant contributors to greenhouse gas emissions and climate change. Last year, WWF-Finland mobilized 1.3 million Finns (a quarter of the country's population) to take part in the world's biggest candlelit vegetarian dinner for Earth Hour. This year, WWF-Finland is encouraging people to reduce their meat consumption by sharing vegetarian recipes with schools, restaurants and companies.
Ecuador: Going plastic-free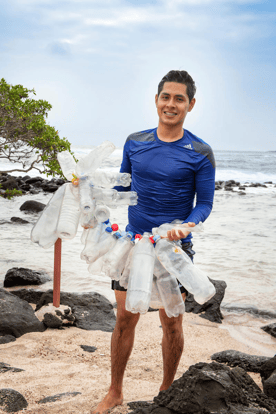 (Photo Credit: © Antonio Busiello / WWF-US)

Ecuador is one of the most biodiverse countries on Earth. This Earth Hour, WWF-Ecuador is pushing for a law that will ban the use of plastic bags, other single-use plastic and Styrofoam products in the capital, Quito. WWF-Ecuador successfully used Earth Hour as a platform for a similar ban in the Galapagos just a few years ago.
Namibia: Finding new ways to halt biodiversity loss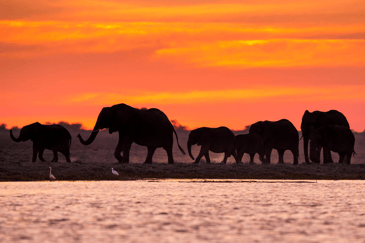 (Photo Credit: © Will Burrard-Lucas / WWF-US)
This year, WWF-Namibia is going large-scale with their Earth Hour efforts for the first time by expanding their campaign "Connect2Earth – Connect2Wildlife" to rural and urban areas of the country. In hopes of raising awareness on the benefits and value of nature, as well as to spark conversations about the threats and dangers of the loss of nature among young people, WWF-Namibia will be working with schools in 3 regions to come up with innovative ways to conserve the environment and halt biodiversity loss.

Popular Post
Join our event today!
Featured
Biodiversity, Connect2Earth, Earth Hour